Mills and installations for groats and pasta production
---
Thanks to cooperation established with Italian company Molitecnica Sud we can offer you complete bespoke installations for the milling industry, groats production, pasta factories as well as feed mills and bakeries.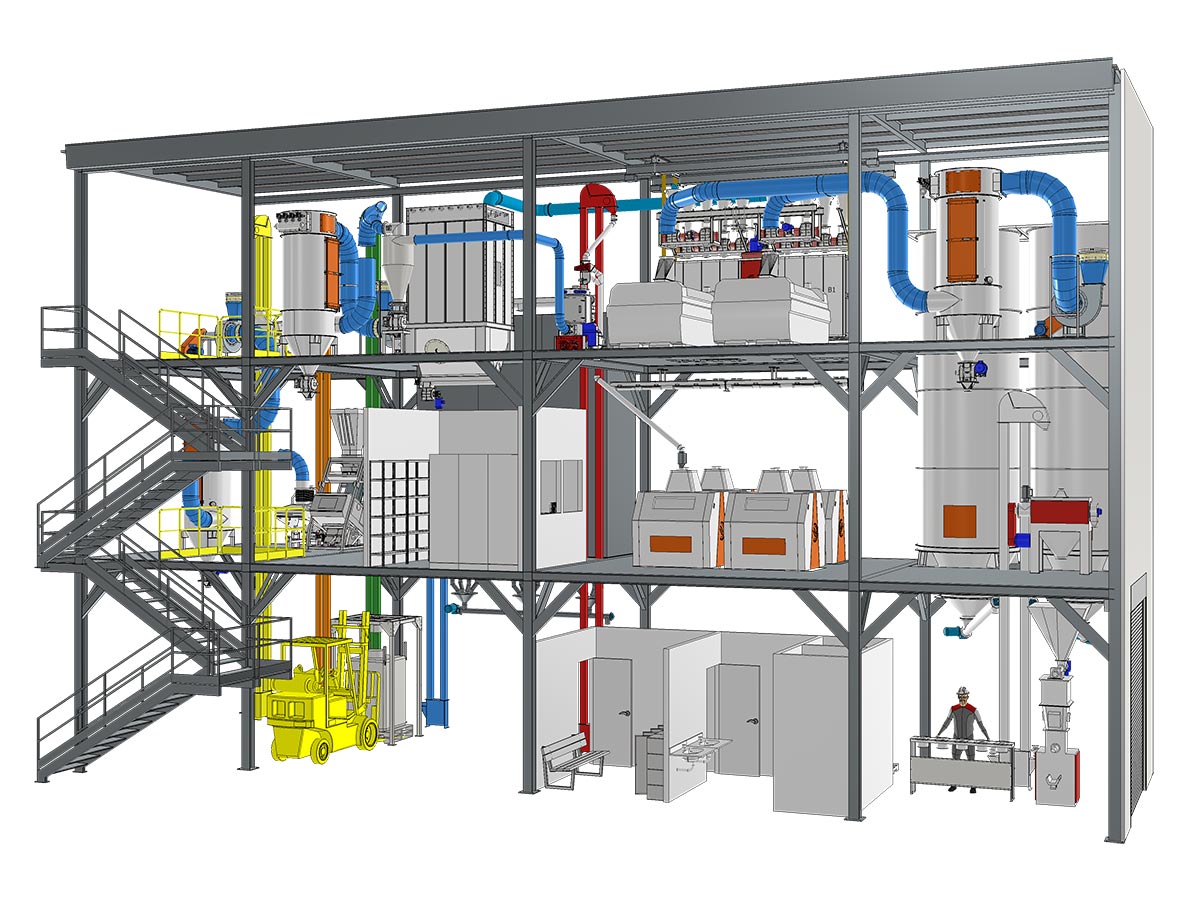 Every and all devices ranging from critical ones like mills up to conveyors and dedusting machines as well as complete systems they make are crowning achievements of over 50 years of experience and development in the field of handling cereal, flour and grain products in the spirit of Italian food and milling culture. For this reason, the company certifies equipment and machines for mills, feed mills, bakeries, pasta factories.
The presence on the international market commits the Company to respect the Quality Management and Organizational System. The certification obtained by the company are: Made in italy 100%; UNI-EN-ISO 1090-2:2009+A 1:2001; Processing Center no 2510/13
The Institute for Protection of Italian Producers has released the "Made in Italy 100%" Certificate to the company. The registration no IT01.IT/2129.118.V certifies that Molitecnica Sud complies with requirements of the system IT01 - 100% Original Italian Quality. It is valid in the fields of mills, feed mills, pasta factories and bakeries. The company also provides an R&D certificate for equipment and machines, since they are the result of scientific and tecchnological progress in the research and development area.